Michael G Lee was an avid nature enthusiast, hiker, swimmer and cyclist. He claimed he had hiked up 50 mountains in his time. Friends remembered how he would drag them all out of bed at some unearthly hour of the morning, to hike up the nearest mountain and of course, after much eye-rolling they would all go alone and have the best of times.
At 36yrs Michael was diagnosed with Motor Neurone Disease and given 3-5 years to live. Against all odds, and with the fortitude gained from meeting and marrying the love of his life, Joanna, Michael was able to live another full ten years. Despite being in a wheelchair, he continued his love of the outdoors on Sydney's northern beaches, using the many wheelchair accessible paths available, however he longed for more accessible paths in the Australian bush away from the crowds.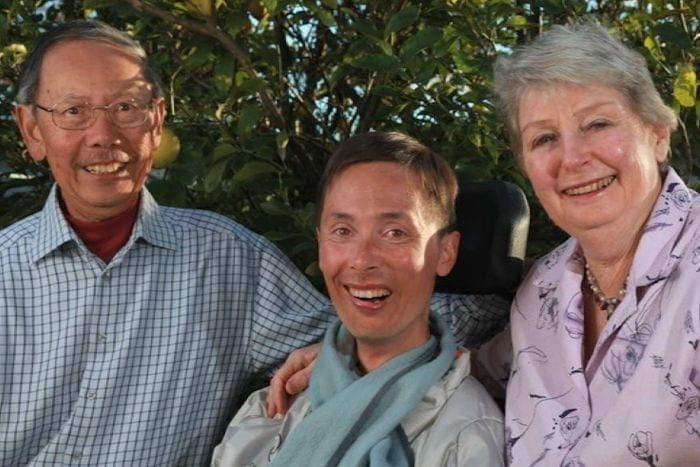 On the 3rd June 2018, after a loving, spiritual and adventurous life, Michael passed away peacefully.
In honour of Michael, we are asking for donations towards a cause that Michael would have been proud to support. Living with a life limiting illness or a disability, should not mean that the Australian bush is out of bounds. We hope through your donation to identify all abilities hikes and walkways as part of our overall mission to further the development of Australian trails and to increase the promotion of trail hiking as a major health benefit to the Australian public.
As of 30 June 2018, $1,600 has been generously donated via this site. Thank you so much to all who have contributed.
Warm regards
Joanna Mawson-Lee
Trail Hiking Australia is a legitimate site founded and managed by Darren Edwards. Please view media and press articles here or you can contact Darren directly on 0408 006 430.
I can love and be loved, meditate, enjoy the beauty of nature.