There's a few ways you can offer your support
Trail Hiking Australia is not a commercial initiative. It is a free-to-use site built as a hobby by me, Darren Edwards, for the outdoor community. Any support you can offer so I can continue to develop Trail Hiking Australia as a free community tool is greatly appreciated. Here's a couple of ways you can offer your support.
Make a donation
I spend a lot of time researching and recording trails, preparing hiking tips and reviewing gear so that I can improve your hiking experience. A lot of people now use my site as a go-to resource for their outdoor adventures. I am expanding this site daily to bring you more great trails and I definitely can't do that without your help. If you are able to offer your support it would go a long way to helping out.
Click here to make a donation.
Submit a trail or trip report
Do you have any trails, advice, guidance, tips, information or experience you would like to share? Sharing your story with the outdoor community helps other people plan their next adventure. I'll give you credit for anything you provide. Topics I am looking for include:
Hiking Trails, advice, guidance, tips
Travel Experience Reviews
Destination Tips and Reviews
Gear Reviews and Tips
Photography Tips
Pictures are good, but great pictures will make all the difference
Before submitting a hike, please check that your trail doesn't already exist on my website (as I prefer not to have duplicates). Please also be certain that you own the legal right to any content and images you are including. Once received, I will review the content and will email you if I decide to publish your submission. Please note that I do not promise that every article submitted will be accepted as it may not be relevant or may already exist on my site.
Advertise
If you are interested in advertising on my website and/or my regular electronic newsletters, please visit the media page for more information.
Thank you, I really appreciate your support.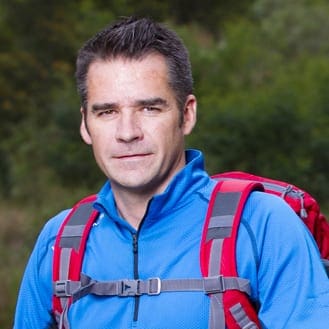 Darren Edwards
Founder and developer of Trail Hiking Australia