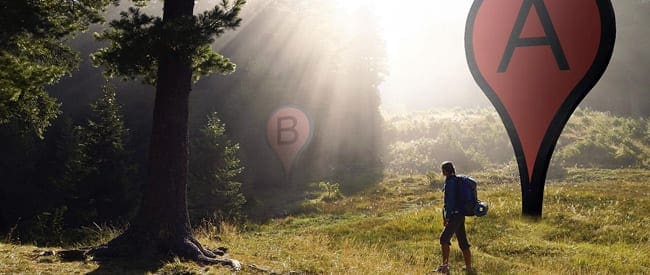 What to do if you get lost hiking
Heading out on the trail? Correct planning, a map and compass, will help you avoid Getting Lost. But what do you do if you get lost hiking to ensure you get home safely.
Here's a few tips
Don't panic! This wastes energy and leads to poor decision making
Stop, stay calm and think
Separated from your group? Shout out then wait for a response. Don't run blindly towards where you think they might be
Retrace your steps a short distance and see if you can find the trail
Check your map and try to determine where you are by the contours and your compass. You might need to gain some height for orientation
If you have no idea where you are, STAY WHERE YOU ARE!
If you're in a group ALWAYS STAY TOGETHER! There is safety in numbers and rescue teams don't need to be searching for multiple groups
Make a cuppa to help you relax (there's a teabag in your survival kit)
Make your position visible to rescue teams by placing bright items (pack cover, bright clothing etc.) in an open and clearly visible area
If you believe your life is at risk, activate your personal locator beacon (PLB)
It can take time for rescuers to reach you, so your priority is to find or build a shelter to keep warm and dry. Remember to remain visible.
Find a water source if it's safe to do so and ration your food and water if necessary.