Field test and review
Field tested – 23/12/2020
If you haven't heard of Zorali, they are an Aussie brand committed to being a leader on the path towards a sustainable, outdoor lifestyle. They do this by choosing materials responsibly. By using natural fibres such as hemp, organic cotton, and recycled fabrics. Zorali are carbon neutral, they donate 1% of revenue to the preservation and restoration of the natural environment and they plant ten trees for every product you buy. At the time of this review, that have planted over 120,000 trees. That's a pretty awesome contribution to the planet we all love.
I was fortunate enough to be contacted by Zorali and asked if I'd be keen to field-test a pair of their Recycled Venture Pants. As you all know, I love hiking gear so was more than happy to take these for a spin. I've worn them on a few hikes now, ranging from moderate (grade 3) day hikes to ones filled with a bit more adventure, including rock scrambling and boulder hopping. Here's what I think.
Sustainable Materials with Stylish Designs
Most outdoor brands these days actively market their focus on sustainability and the environment. It's 2020 and they would be crazy not to promote 'their concern for the environment' as a clever marketing tool. Eco-friendly this, sustainable that, recyclable, green, blah blah blah. Whether they are actually doing anything to reduce their environmental impact often remains to be seen. But who can question Zorali's efforts here? 100% carbon neutral and hundreds of thousands of trees in the ground. To ensure their carbon-neutral claim, Zorali Australia works with Climate Neutral to measure, offset, and reduce their emissions as a company throughout their supply chain.
Performance
So how do the Recycled Venture Pants perform?
Zorali promote these as 'hiking pants that don't look like hiking pants. From traversing trails to out on the town, venture out in style. And with your mating appeal intact.' All you need to do is check out Zorali's website and marketing material to realise this husband-and-wife team come with a good sense of humour. I'm a bit 'over the summit' to be concerned with my mating appeal and to be honest, they look like a lot of other hiking pants that I have worn so was not really sure how they look different to hiking pants. This certainly isn't a deal-breaker as the look of the pants wont impact on performance.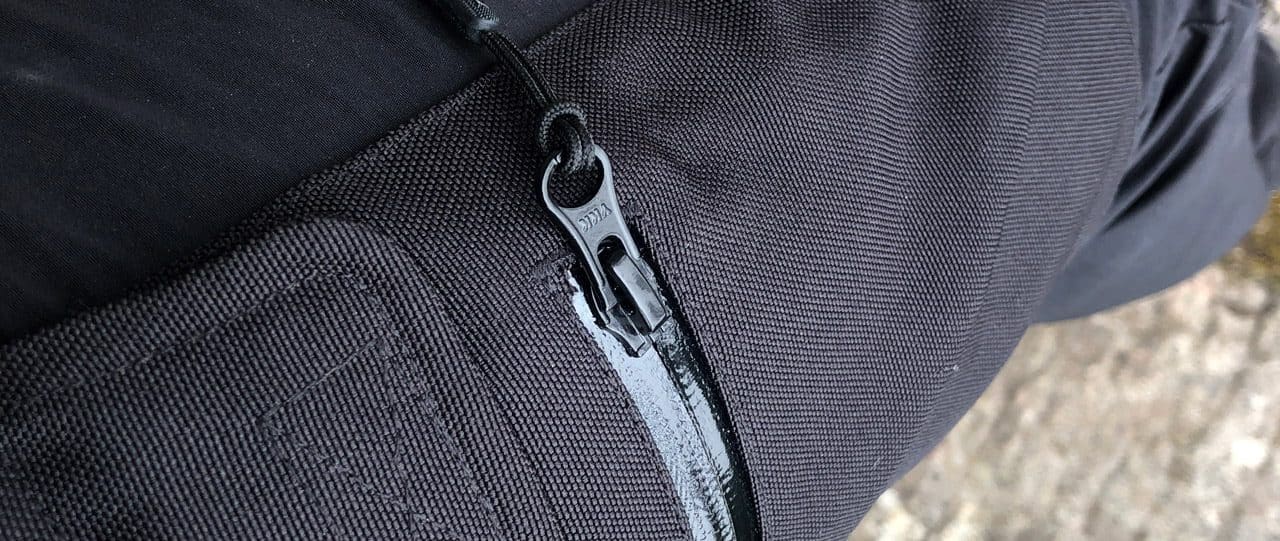 A quick overview of the Recycled Venture Pants:
Relaxed fit cargo pants with water repellent finish. I have worn these in light rain showers and through wet, dense low-lying scrub. The fabric does a great job repelling water but like most pants, are not waterproof (they don't claim they are). Prolonged exposure to heavy downpours saw rain soaking through after a few hours.
Made from 100% Recycled Nylon with heavyweight, matte Cordura canvas panelling. The panelling is mostly on the pockets which I suspect adds additional durability. I've worn other pants that have similar panelling on the bum and knees which I find particularly useful when a lot of rock scrambling is required.
Aquaguard YKK Japan hardware (AKA fancy waterproof zippers). These can be found on all pockets and allow you to keep your gear secured away nicely in any of the pockets.
Speaking of pockets, you'll run out of trail mix before you run out of pockets. Because there are eight on total.

2x zippered pockets on the rear
2x zippered hip pockets
4x zippered thigh pockets with Cordura canvas panelling
Recycled Venture Pants excelled on both the low bush trails and steep rock scrambles to summits. They dry very quick, don't show dirt, and have a good balance between breathability and wind resistance. I was able to wear them in warmer weather (30+) as well as cooler windy weather (around 10) without the added wind resistance of my rain pants. They have a repellent coating that sheds light rain well. After a cold machine wash and line dry (less than an hour in the sun) and they were completely dry.
Fit
The fit is a classic fit, meaning they are not baggy and not too tight. Apparently, they are easy going, just like you. There is a slight taper that prevents them from being too baggy. Although there is enough room for a pair of light thermals underneath. The material is not overly elastic and doesn't provide a lot of stretch. I noticed this particularly on rock scrambles when I had to raise my legs high to reach the next rock ledge. On a few occasions I heard the stitching in the crotch strain so had to be careful not to overextend. These lack of stretch does limit mobility a little and sometimes they seemed to bind on my knees, so I had to lift them up before stretching my leg high.
The elastic waistband provides plenty of stretch for both fit and movement (and an overindulgent lunch). There is also a built-in belt to help you secure the pants tightly should the need arise. The belt is light and thin, but effective.
Build and Durability
The pants weight in at 410g for a size 34. This is not as light as some pants I have worn but is lighter than most and the material feels light and thin. That said, after four weeks of constant use, they show virtually no wear. The internal waist-belt is around 20cm wide and doesn't dig into my skin slightly when pulled tight. The legs have two draw strings to close the leg around your ankles. Handy when using gaiters but I couldn't think of any other purpose for this (unless you like tucking your pants into your socks. I had a look at Zorali's website to see if it explained what these were for but couldn't find any info.
Apart from the stitching in the crotch coming under stress during rock scrambling, the stitching on the rest of the pants appears to be solid.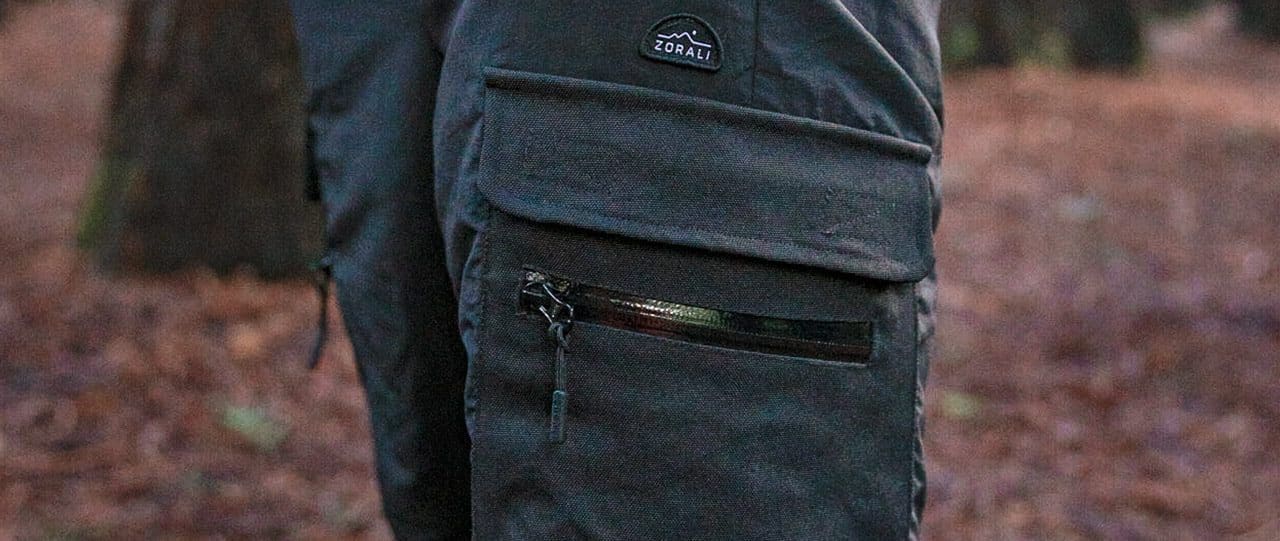 Experience
I have lived in these pants for four weeks on every hike. The Recycled Venture Pants show no sign of wear, are light weight and comfortable to hike in, they pack small for ease of stowing in your pack for overnight hikes, are relatively light weight and so far, I am happy with them. They have survived everything I have thrown at them and still look good as new. If the fabric offered a little more stretch, they would nearly be the perfect pants.
---
Field Tested by
Darren Edwards > www.trailhiking.com.au
As a field-tester, the reviews I prepare are based on my own on-trail experiences and represent an unbiased account of the gear I use and trust. Some reviewers will not bother to take gear into the field and will search the internet for existing reviews before writing a comparative account. If you are a retailer or manufacturer and would like me to field-test your gear please get in touch.