Your #1 Resource for hiking, bushwalking and Aussie trails
Trail Hiking Australia was founded as a hobby by me, Darren Edwards, in 2013 to further the development of Australian trails and to increase the awareness of trail hiking as a major health benefit to all Aussies. This is not a commercial site and everything here as been developed through my passion for the Australian wilderness and desire to help you.
Why I hike
I have been running my own design agency for the past since 1993. I had built a solid business with a good mix of regular clients and had plenty of work to keep me occupied for more hours each day than I had hoped for. So much so that I often had to compromise my family time in order to keep ahead of the work load. Over time, I started to become resentful of my work but had to keep soldiering on as I needed the work to fund a few investment properties we had purchased along the way. I had created a giant wheel and I was the little mouse keeping it going and could not get off. I guess a lot of people feel this way in life, that we live to work.
Read my personal journey here as this is the real reason hiking has become my life!
Why I started Trail Hiking Australia
I love detail, analysing and information. As soon as I started hiking I tracked and photographed every trail that I hiked. When I returned home from the hike I would write up detailed trail notes and would store all of this information on my PC for my own personal use.
In 2013 I joined a hiking group as I wanted to start to experience more remote locations that I didn't feel comfortable visiting alone. After speaking with people on hikes I was quite amazed at how little people knew of the local trails and parks close to Melbourne and beyond.
As my background is in web design I decided to set up a blog so that I could easily share trails with others. The site quickly grew and after two years of hiking I already had in excess of 150 trails that I had hiked, I had to find more.
What this site offers now
My site now offers detailed information on hiking trails throughout all of Australia, including trail descriptions, key features, photos, maps, gpx files, elevation profiles and more. The site is organised to make it easier for you to compare and choose trails that best suit your hiking preferences. Before the launch of Trail Hiking, hikers had difficulty finding detailed web-based trail information. Most existing sites list only a handful of the most popular trails, and provide only limited information without regard to individual hikers' skill level or preferences.
With this website, you can search for trails based on location, hiking grading, distance, or via the 'Map View' or 'Near Me' features which will display all hiking trails on a state by state level or within a 50km radius of your current location. I hosts gpx files for most trails so that you can easily navigate to the start point and the trail itself. This information will benefit any day or overnight hiker; including people looking for a short stroll to a nearby lake, to the long distance hiker looking to visit the Alpine National Park, as well as hikes of varying lengths and difficulty in-between.
My goal is for Trail Hiking Australia to become the most comprehensive source for free information on hiking trails throughout Australia. In order to do this I am seeking your support.
Please provide your support
Trail Hiking Australia is not a commercial initiative. I have personally funded and developed the website and eBooks and offer them FREE for the outdoor community. Kind of my way of giving back. Any support you can offer will be greatly appreciated. I would love to receive new hiking trails, tips, articles or financial donations; all which will help further develop this tool for you.
The addition of trails to the website is an ongoing process. I am well on the way, but have a reasonable way to go before all of Australia's trails are published on this site – so please be patient if your favourite trail isn't there yet. Or better still, submit your favourite trails today.
Join me in reviewing and commenting on trails, upload your favourite trails and share trails with your friends.
Connect with other hikers on Trail Talk. An online community for you to ask questions, share ideas and join in discussions relating to hiking, bushwalking and trekking.
Use the hashtag #trailhikingaust when you share your trail pics on social media
If you have any feedback or questions please contact me via the form below
My mission is to:
If you're looking for another adventure checkout this site, sign up for regular newsletters, and follow me on  Facebook and Instagram.
I hope you enjoy using this site, reading my Hiking Guides and I hope to see you on a trail one day.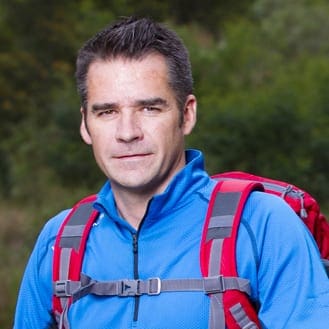 Darren Edwards | [email protected]