Location: Yuraygir National Park
Keep the Trail Access info current...
Click Edit to Modify
Select items to indicate conditions for access to the trail.
2WD Access
4WD Access
Public Transport
Bitumen Road

Gravel Road
Steep Road
Winding Road

Speed Bumps
Vehicle Ford
Entry Fee
Large Car Park
Small Car Park

Accessible Parking
Accessible Toilet
Public Toilets


Drinking Water
Untreated Water
Picnic Shelter
Picnic Table

BBQ Facilities

Campfire Pit
Camping Area
Keep the Trail Features current...
Click Edit to Modify
Yuraygir National Park...
Select items to indicate features found along the trail.
Concrete Path
Timber Boardwalk

Gravel Path
Sandy Trail

Rough Trail
Undefined Trail
Prams & Strollers

Manual Wheelchair
Motorised Wheelchair
Bicycle Trail
Mountain Bike Trail
Historic Rail Trail
Dog Friendly
Urban Walk
Coast & Beach
Historic Lighthouse

Waterfalls & Lakes
Rainforest Walk
Goldfields & Mining
Heritage Walk
Aboriginal Art
Alpine Region
Alpine Huts
Exposed Ledges
Rock Scrambling
Steep Terrain
Bush Bashing
River Crossings
Scenic Viewpoints

Well Marked
Drinking Water
Untreated Water

Fishing Spots
Swimming Spots
Overnight Campsites
Trail Running
Horse Riding
Yuraygir Coastal Trail is a 65km, multi-grade one way hike, located in the Yuraygir National Park, New South Wales. The hike should take approximately 4 days to complete.
Hike Summary
This is a 4 day multi grade coastal trail. Difficult in sections because of the terrain.
Day 1 the trail begins at Angourie NSW, a small coastal village. We dropped a car here. The first leg is approx 18km to Brooms Head, some of it over headland but predominately on the beach. You can bush camp at Lake Aragon, 5kms out of Brooms Head or continue to Brooms Head to camp at the local c'van Park. Brooms Head is a beautiful small village with a shop, club where you buy dinner etc.
Day 2 is Brooms Head to Minnie Waters, all coastal beach walking. Can be a tough 18kms in soft sand & headwind. You must get a River crossing ($10) across the Sandon River 5km from Brooms Head. Finish at Minnie Waters, a fantastic little coastal town with a great shop that serves food & coffee. We stayed at the Minnie Waters c'van Park, very clean & lovely helpful people. You can get a courtesy bus from there to Wooli pub & back for dinner.
Day 3 Minnie Waters to Wooli, very pretty, around 15kms. Up over the headland & through the bush, yellow tailed Black Cockatoos in the trees above you eating & chatting. The last 5kms back on the beach through Diggers Camp. Wooli has a c'van Park right next to the pub and another one next to the local primary school. Nice cafe near the primary school, serves great coffee & fresh muffins as well as lunch goods.
Day 4 Wooli to Red Rock about 15kms. This is the most remote section of the trail. You must get a boat crossing across the Wooli Wooli River at the start & another across at Red Rock. The trail itself is rock scrambling for about half of it, then beach walking on Pebbly Beach the other half. Both are tough & sturdy boots are recommended. The scenery here is stunning. You must do the rocky section at low tide or you will have to go up over the headland numerous times (no fun) you can stay at the Pebbly Beach (Nat'l Park) which is beautiful & right on the beach) but over priced $12 pp, for nothing more than a dirt patch & a pit toilet. 5 kms on is Red Rock, a stunning little spot with a beautiful caravan park that has great food & service. You need a boat transfer here. All boat transfers can be organised by getting on the National Parks website where phone numbers are provided. There is no cost to walk this trail.
Getting there
Fly into Ballina, then drive to Angourie (about 1.5 hours) Trail is well marked but maps are available on the National parks website
Tips
Very little fresh water available in the trail, recommended you fill up at least 2 litres for drinking (more if you are cooking) at each overnight stop.
Sturdy walking shoes, not sandals are preferable especially the last day
The walk involves a series of tracks, trails, beaches and rock platforms that are linked by following the 'coastal emu footprint' marker
Check a  to ensure you're only crossing rock platforms at low tide
Rough seas mean you may need to carry extra food as some sections of beach are unpassable, even at low tide.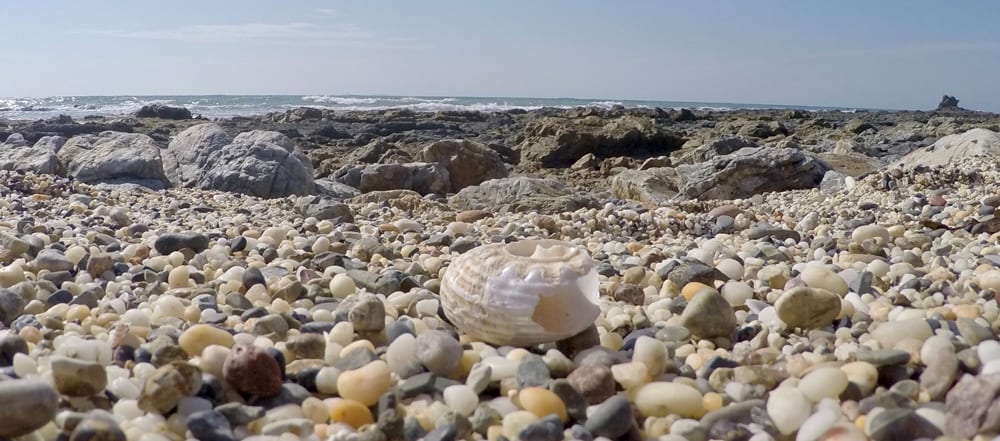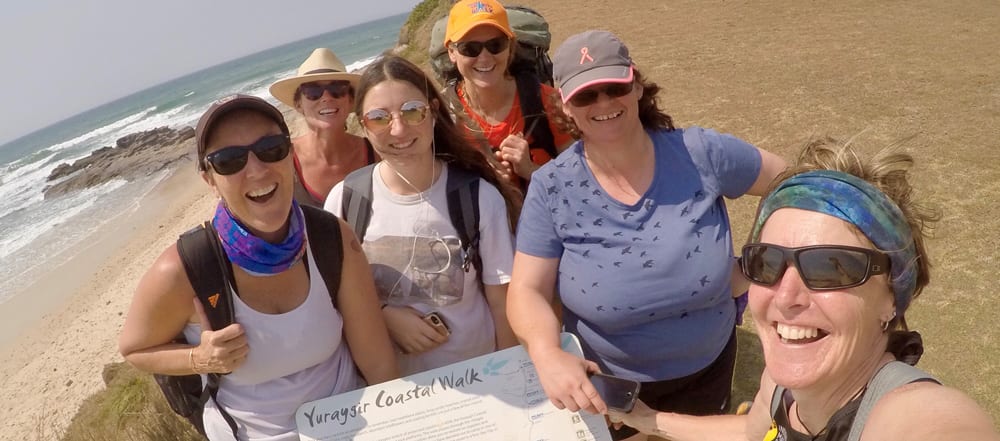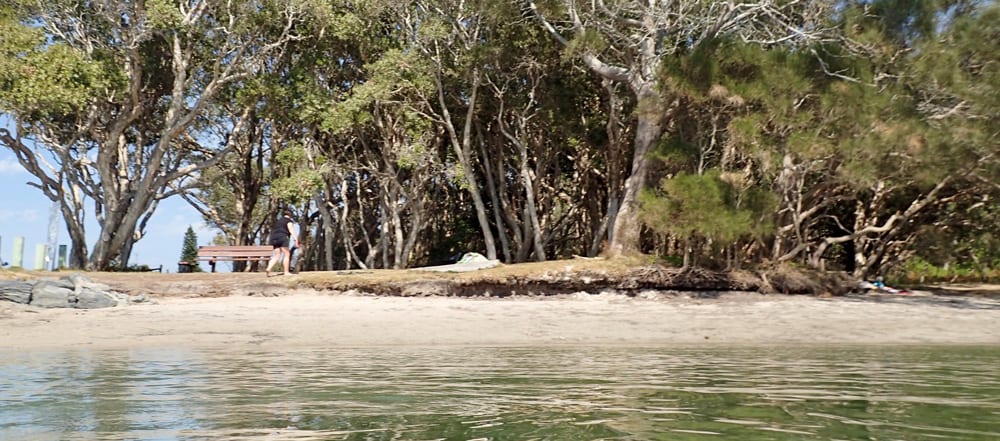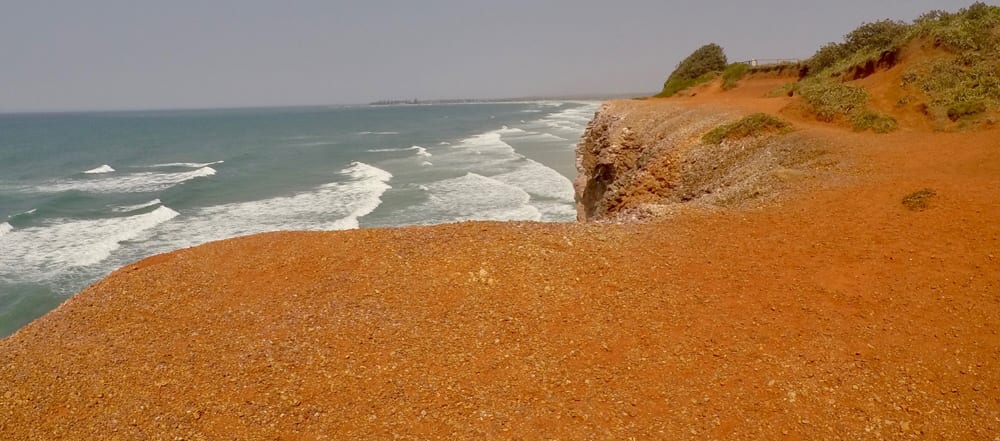 ---
Hike and images contributed by Cheryl Morton
Hikes Nearby